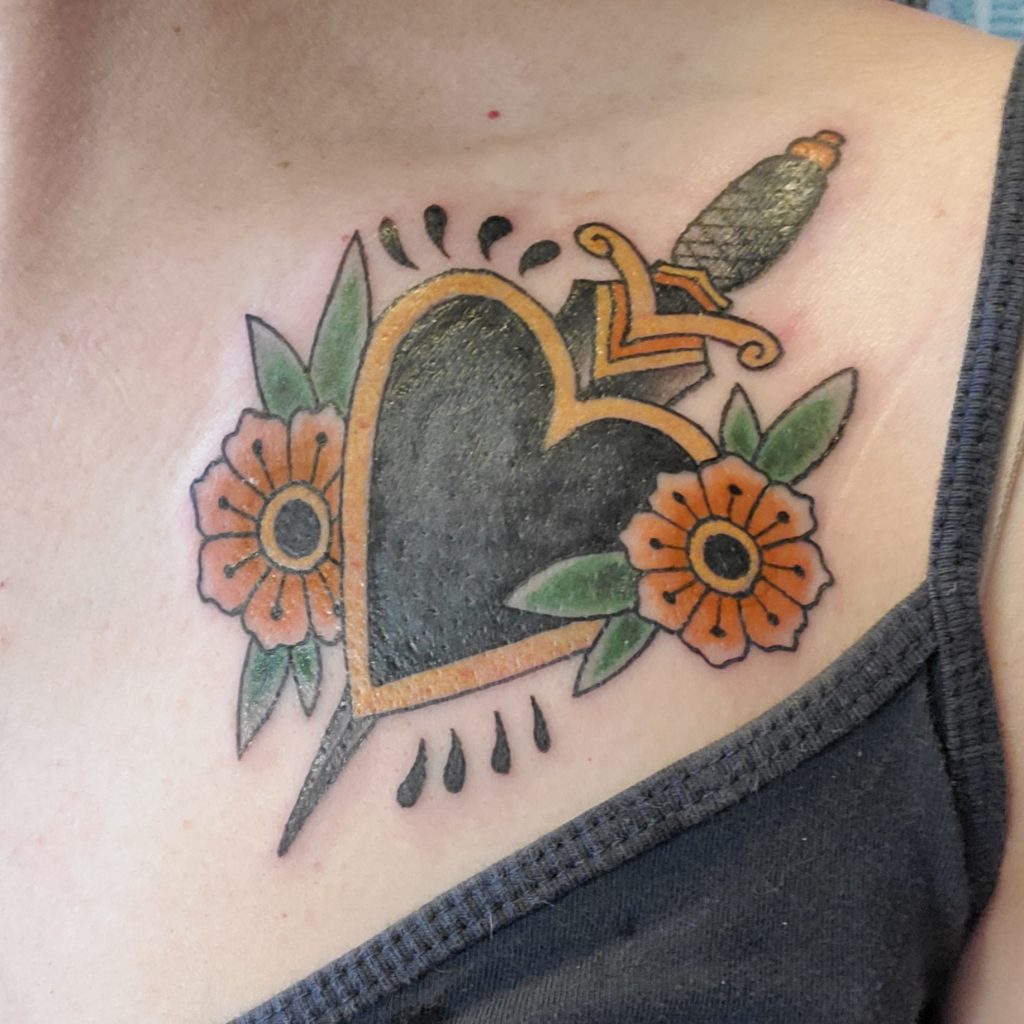 I had a tattoo appointment a couple of weeks ago. I know it wasn't an ideal time to get one, but I had the appointment for a few months and didn't want to have to wait until this is all over to reschedule (I had originally planned on getting it last spring and we all know how that went). The appointment was before the COVID stuff started getting really bad otherwise I would have canceled.
Over 10 years ago, I had Brian's initial tattooed on my chest. It was a design that combined the letter B with the number 13. My first unlucky 13–haha. After getting divorced, I decided to have it covered up with a heart and dagger design. I'm pretty happy with how it turned out. Devin from Lemon Bomb, who has done my last few tattoos, also did this one.
I'm thinking this might be my last, but I guess you never know.